The Midcars Preamble

This is MidCars, the Midwest Amateur Radio Service. We operate on 7258 KHz every day of the year from about 8:30 AM Eastern Time until 2:00 PM or later as conditions permit. We provide a controlled frequency environment where mobile and fixed stations can meet and move to another frequency if they wish to carry on a longer QSO. We always give first priority to mobiles, however all stations are welcome.

This is a directed net and Service Control will direct all calls, communications, and traffic. MidCars provides road and weather information if conditions warrant. When traffic allows we gladly provide signal and audio reports, comparisons of antennas and amplifiers and anything else we can do to assist amateurs in operating properly.

You need not have traffic to check in, just give your call when I ask for check ins. We want to hear from everyone as that gives us an idea of propagation within our service area. If you hear someone on frequency and wish to contact him, say "contact" and we'll hook you up.

---
We appreciate these Service Control Operators who give up an hour or more each week for MidCars:
K8CMD WD8AUL, K8ZRH, KA8KIP, N8DQU, KE9AU, VE3PSV, N1ASS, WX9DX, N9AER, WØUZR, N9LAZ,
KG4MOQ, WA9MID, N8YFF, KH6ILT,
WB8EEW, WN9DDV, N8JPW, WA8V,
W9GAS, W9NIC, K8HLJ, AA9ZB, KC9LIW,

Midcars Alternate SCOs

KJ4UHR, KØLTD
WD9IGB, N9GSU, N8HUL

Thank You!

MidCars
7.258 MHz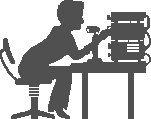 MidCars is looking for old
Decals or Certificates
If you would like to share them email:
K8HLJ AT MidCars DOT net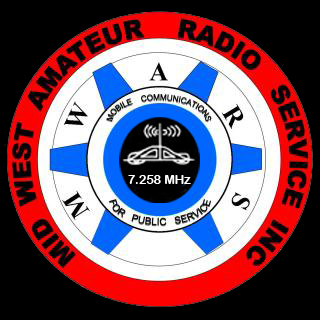 The Original MidCars Logo
---
Have Fun and Make New Friends!
Become a Service Control Operator!
If you enjoy MidCars and would like to give back to this fine service by taking one hour a week you will be rewarded with great fun, making contacts with old friends and making many new friends!

Contact: info AT MidCars DOT net

---
A Brief History of MidCars
The Midwest Amateur Radio Service was founded on January 23, 1968 by Marv Cook, W9WWE and Nick Geer, K9DDT who conceived the idea of a mobile monitoring frequency on the 40 meter band where hams operating mobile would be given priority, could obtain aid and information, and where accidents or other emergency situations could be quickly reported and receive prompt attention. The center of the MidCars logo bore the inscription, "Mobile Communications for Public Service". For the first year, MidCars operated mainly as a monitoring service where ham radio volunteers monitored 7.258 MHz twelve hours a day from 0800 to 2000 Central Time. The next year when MidCars was formally incorporated, operations became more formalized and Service Control Operators were scheduled to operate a directed daily net on 7.258 MHz that structure continues today.